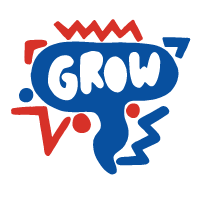 JOBS
Thank you for your interest in our work.
No  vacancies AT THE MOMENT
WORKING AT COSPACE
We offer interesting responsibilities, a great team, flexible working hours, a high-end coworking space and fair salary. 
If these vacancies do meet your expectations, please do not hesitate to send us your application, we are always interested to meet new skilled and motivated people for possible future projects.
In any case we will respond as fast as possible and invite you to our premises.
What you should bring:
Know-how and work experience
Communication talent, team working skills
The ability to learn fast and be creative about finding own solutions
Very good Computer/Software skills
Very good German and English skills, spoken and written
Interest for creative industry, start-up projects and real-estate
What we offer:
Interesting job in growing company
Being part of  a young and dynamic team
Training and opportunity for personal development
Very central and modern coworking space in the heart of the 6th district in Vienna
Part-time job with flexible time management
Marginal employment with included accident insurance
Annual gross salary of minimum about 6300 euros 
We ask you to:
Send us your current CV with a photo and other relevant documents as soon as possible. We'll contact you shortly!